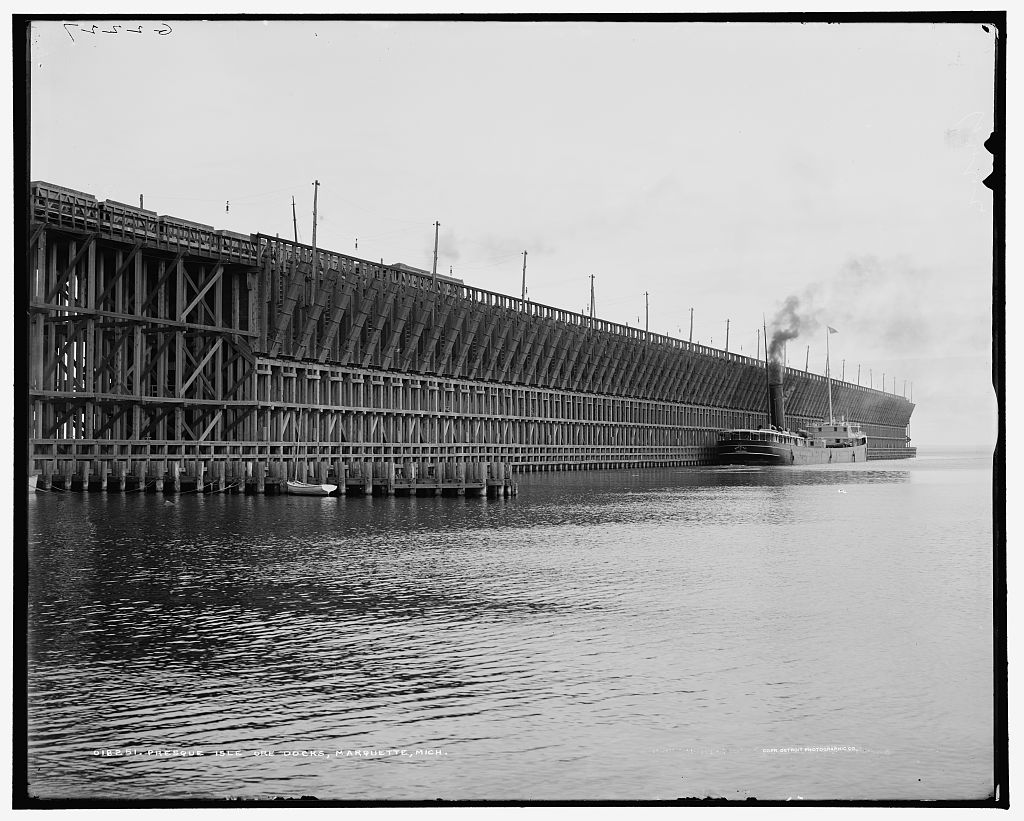 (Historical photo of the Presque Isle Ore Dock from The Library of Congress.)
About this project
This interactive map shows what various cities and towns in Marquette County, Michigan looked like in the past with the use of Sanborn Fire Insurance Maps.
The Sanborn maps are overlaid of top of a current aerial basemap to allow the user to compare historical Marquette to what it looks like in the present.
The following cities and towns are included in this project: Marquette 1917, Ishpeming 1911, Negaunee 1911, Republic 1922, and Michigamme 1902.
This project is part of the NMU Archives UPLINK Project. For more information on UPLINK please click here.
Using this application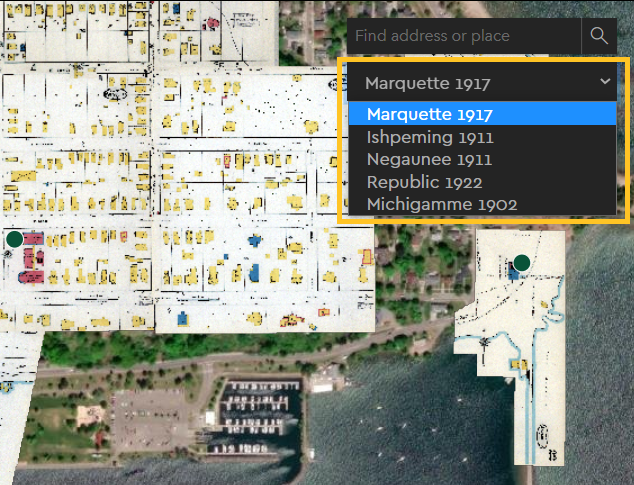 Use the dropdown menu to switch between historical map collections.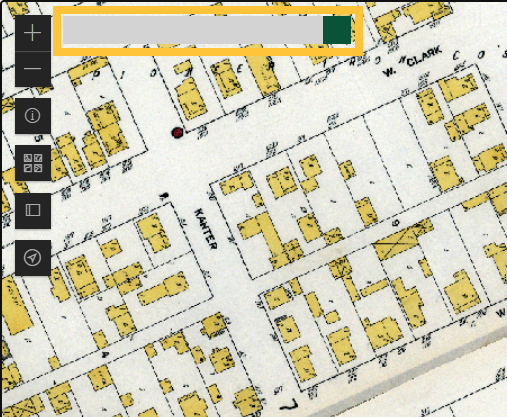 Use the opacity slider to lighten the Sanborn maps to see what Marquette County looks like today compared to the past.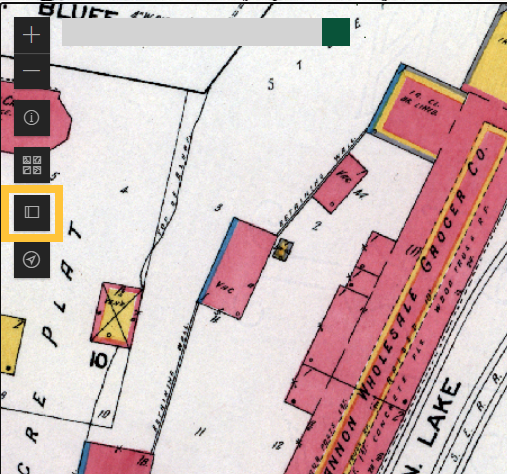 You can also use the compare button to make a side-by-side comparison of historical Marquette County with modern day aerial photography.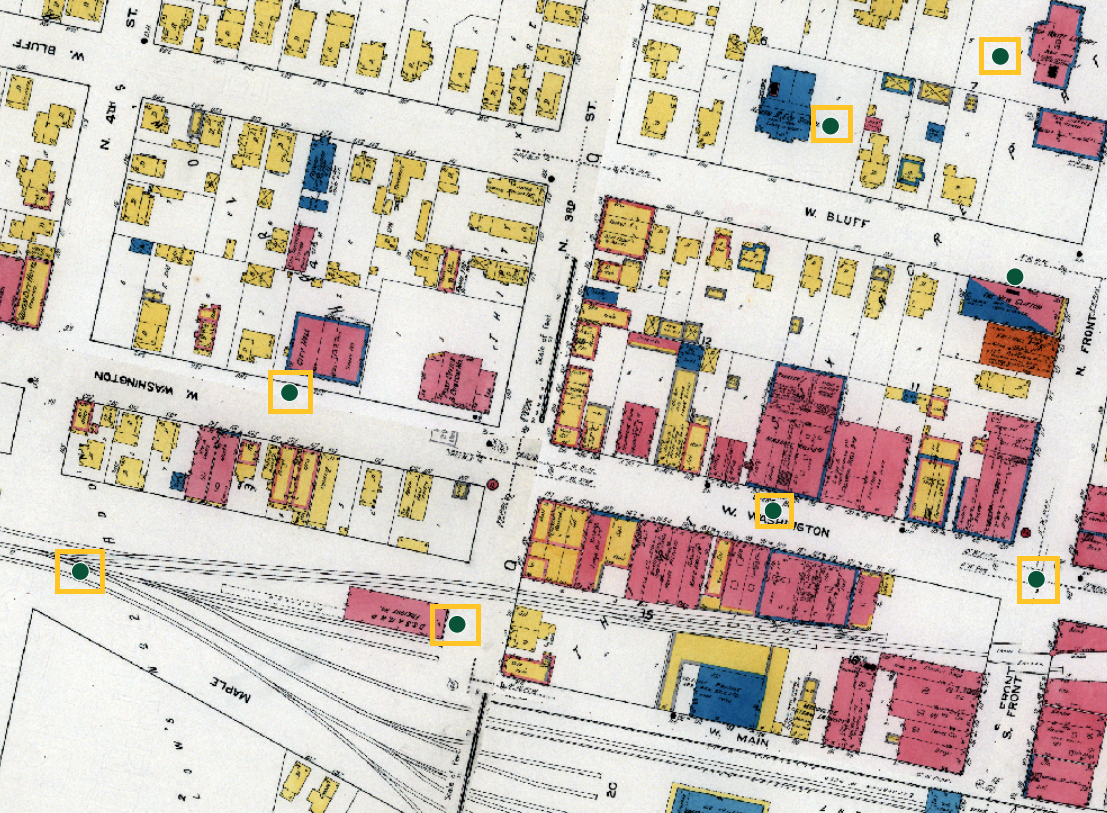 Click on any point of interest to view a historical photo of the place and information about the location.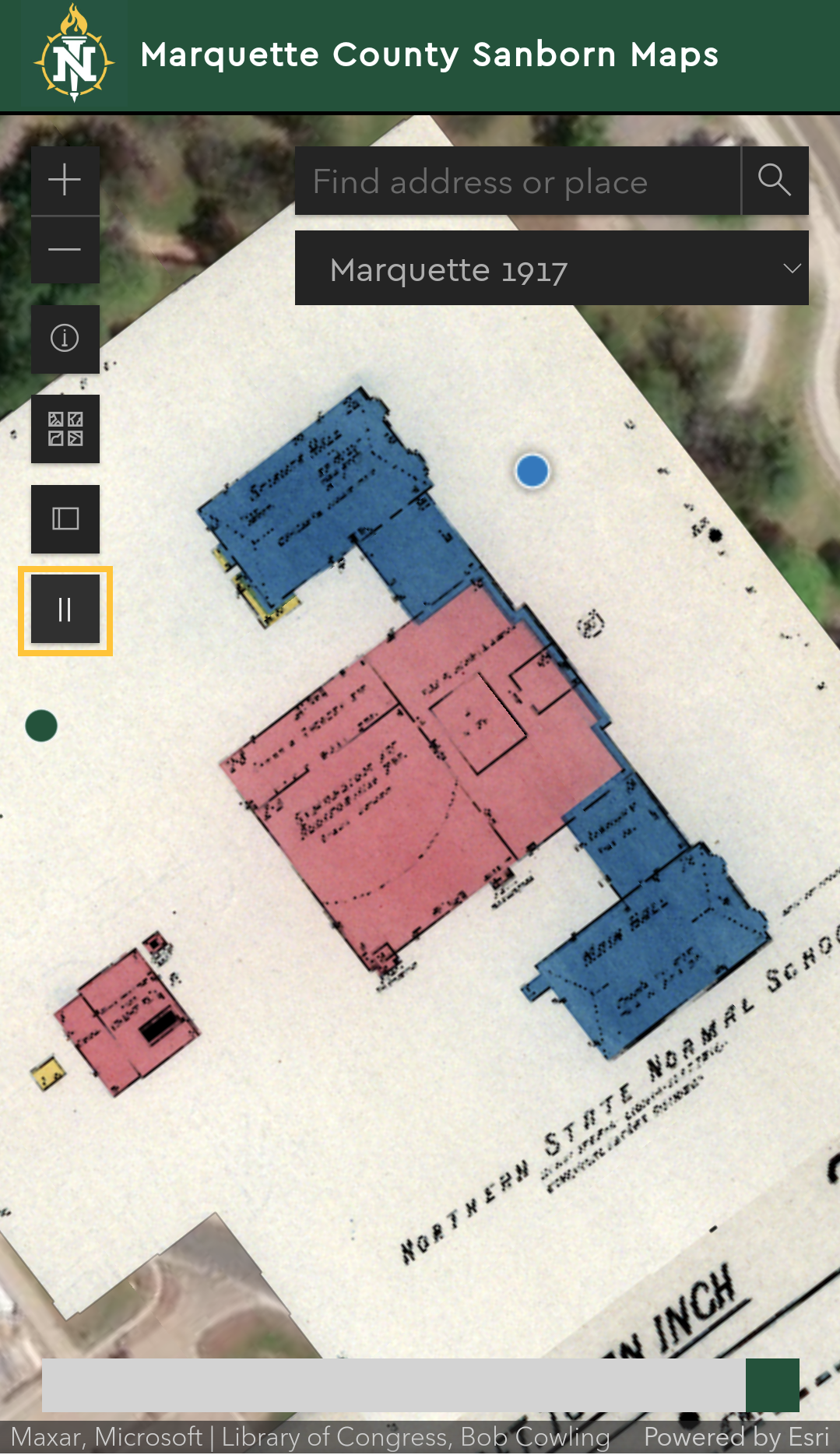 Mobile users can use the geolocation button and walk around Marquette County to gain a deeper visual of the past to present.
Credits
This project was developed by Bob Cowling. The development consisted of georeferencing historcal Sanborn maps and then displayed them as a basemap in an ArcGIS Online Web application. If you have any questions about the application please feel free to Contact Me. All georeferenced Sanborn maps from this project are freely available on NMU's ArcGIS Online Portal for students or researchers to use in courses or research projects.
Special thank you to Dr. Robert Legg for his assistance with helping to host these historical maps on ArcGIS Online.